Sugar Hill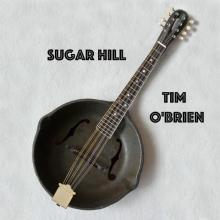 Sugar Hill
Lyrics:
Sugar Hill ©2013 Tim O'Brien, No Bad Ham Music / ASCAP
I left my family up on Sugar Hill
Used to sing them old time songs, now I might never will
Since I went away from Sugar Hill
Sugar Hill used to be a friendly little place
Everyone connected your name with you face
Now it's not the same on Sugar Hill
They took all the riches they had down in the mine
Sold to the highest bidder, seems like an awful crime
Guess I can't go back to Sugar Hill
Used to owe my soul to the company store
But I don't know the keeper of that store anymore
Since they up and sold old Sugar Hill
Old sugar berries so plump and so sweet
Never had much money but I had enough to eat
Pickin' up on Sugar berry Hill
Sugar Hill seemed like a place that I outgrew
Then I shrunk right back to size before I even knew
Now it seems too late for Sugar Hill
I used to be country, I used to drink beer
Now it's Champaign music, bunch a rich folks round here
Guess I won't go back to Sugar Hill
Credits:
Recorded March 27, 2013 at the Butcher Shoppe, Nashville
Engineer David Ferguson
Gerry Paul – guitar
Trevor Hutchinson – bass
Tim O'Brien – vocal, banjo, fiddle
Song Notes:
There's a well-known old time fiddle tune called Sugar Hill, but this isn't the same song. There are also two notable record labels by the same name. Barry Poss launched his Sugar Hill label in 1978 in Durham NC with One Way Track by Boone Creek, while Joe and Sylvia Robinson launched their Sugar Hill label in 1979 with Rapper's Delight, by The Sugarhill Gang. Barry named his label after the old fiddle number, but the Robinsons named theirs after a section of Harlem. While the New York rap label got more press early on, the Durham label lasted a lot longer, developing its well-deserved reputation as a stalwart of Americana and Bluegrass Music. I have been very fortunate to associate with that fine company.
I first recorded for Sugar Hill in mid 1980's with Hot Rize, and continued with my sister Mollie, and as a solo artist. In those days the Bluegrass marketplace was much smaller, Americana had yet to be named, and the musicians worked closely with Sugar Hill's fine staff. I loved how the label office was right next to a funky tuba shop.
In 1998 Sugar Hill was sold to the Welk Music Group, and I started my own Howdy Skies label soon after. As I write this in early April of 2015, I hear the news that Sugar Hill's catalogue has been sold to Rounder Records (which is now owned by Concord Records) and that the two labels are merging!
The lyric to my song tells an allegorical tale of the label's history. Barry Poss is a former old time banjo champion, and one of his former employees was future bluegrass banjo luminary Jim Mills, so it's only right that I play this song on the five-string.
| | Catalog | | Buy Link(s) | |
| --- | --- | --- | --- | --- |
| | SOS-40 | The Polling Place | iTunes, Spotify | lyrics + more >> |
| | SOS-39 | Bluegrass Meadow | | lyrics + more >> |
| | SOS-38 | Poor Little Darlin' | Amazon, iTunes | lyrics + more >> |
| | SOS-37 | Sweet Georgia Brown | Amazon, iTunes | lyrics + more >> |
| | SOS-36 | John Henry | Amazon, iTunes | lyrics + more >> |
| | SOS-35 | Greensleeves | Amazon, iTunes | lyrics + more >> |
| | SOS-34 | When Women Get In Power | Amazon, iTunes | lyrics + more >> |
| | SOS-33 | I'll Still Write Your Name In The Sand | iTunes | lyrics + more >> |
| | SOS-32 | Three Thin Dimes | Amazon, iTunes | lyrics + more >> |
| | SOS-31 | The Drunkard's Walk | iTunes | lyrics + more >> |
| | SOS-30 | Mass Rock | Amazon, iTunes | lyrics + more >> |
| | SOS-29 | Money To Burn | Amazon, iTunes | lyrics + more >> |
| | SOS-28 | When Worlds Collide | | lyrics + more >> |
| | SOS-27 | Muswell Hillbilly | Amazon, iTunes | lyrics + more >> |
| | SOS-26 | Bright Sunny South | iTunes | lyrics + more >> |
| | SOS-25 | Origin Of Species | iTunes | lyrics + more >> |
| | SOS-24 | Fair And Tender Ladies | | lyrics + more >> |
| | SOS-23 | The Butterfly | Amazon, iTunes | lyrics + more >> |
| | SOS-22 | I'll Be Your Santa Baby | Amazon, iTunes | lyrics + more >> |
| | SOS-21 | Sporting Nell, My Sweetheart Jan | Amazon, iTunes | lyrics + more >> |
| | SOS-20 | The Quail Song | | lyrics + more >> |
| | SOS-19 | Rock The Cradle | Amazon, iTunes | lyrics + more >> |
| | SOS-18 | There'll Be No Distinction There | Amazon, iTunes | lyrics + more >> |
| | SOS-17 | Brother Can You Spare A Dime? | Amazon, iTunes | lyrics + more >> |
| | SOS-16 | Six Days On The Road | Amazon, iTunes | lyrics + more >> |
| | SOS-15 | Sleepy Eyed Joe | Amazon, iTunes | lyrics + more >> |
| | SOS-14 | At The Ball, That's All | iTunes, Amazon | lyrics + more >> |
| | SOS-13 | Jimmy Brown The Blues Boy | iTunes, Amazon | lyrics + more >> |
| | SOS-12 | Go Down To The Water | iTunes, Amazon | lyrics + more >> |
| | SOS-11 | Keith In A Palm Tree | iTunes, Amazon | lyrics + more >> |
| | SOS-10 | Careless Love | iTunes, Amazon | lyrics + more >> |
| | SOS-09 | The Farmer's Cursed Wife | iTunes, Amazon | lyrics + more >> |
| | SOS-08.1 | My Home Is Across The Blue Ridge Mountains | Amazon, iTunes | lyrics + more >> |
| | SOS-08 | Dance You Hippy Dance | iTunes, Amazon | lyrics + more >> |
| | SOS-07 | Sugar Hill | iTunes, Amazon | lyrics + more >> |
| | SOS-06 | The Tulips On The Table | iTunes, Amazon | lyrics + more >> |
| | SOS-05 | I Wish My Love Was A Red, Red Rose | iTunes, Amazon | lyrics + more >> |
| | SOS-04 | Waiting On Tomorrow | iTunes, Amazon | lyrics + more >> |
| | SOS-03 | Get Up Offa That Thing | iTunes, Amazon | lyrics + more >> |
| | SOS-02 | Ditty Boy Twang | iTunes, Amazon | lyrics + more >> |
| | SOS-01 | Brush My Teeth With Coca-Cola | iTunes, Amazon | lyrics + more >> |