Six Days On The Road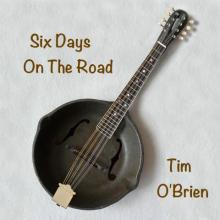 Six Days On The Road
Release date 9/4/2015
Lyrics:
Six Days On The Road
By Earl Green and Carl Montgomery / Southern Arts Music/ Tune Publishers Inc / BMI
Well I pulled out of Pittsburgh a rollin' down that Eastern Seaboard
I got my diesel wound up and she's a runnin' like a never before
There's a speed zone ahead well alright I don't see a cop in sight
Six days on the road and I'm a gonna make it home tonight
I got my ten forward gears and a Georgia overdrive
I'm takin' little white pills and my eyes are open wide
I just passed a Jimmy and a White I been a passin' everything in sight
Six days on the road and I'm a gonna make it home tonight
Well it seems like a month since I kissed my baby goodbye
I could have a lotta women but I'm not like some other guys
I could find one to hold me tight but I could never make believe it's alright
Six days on the road and I'm a gonna make it home tonight
ICC is a checkin' on down the line
Well I'm a little overweight and my log book's way behind
But nothin' bothers me tonight I can dodge all the scales alright
Six days on the road and I'm a gonna make it home tonight
Well my rig's a little old but that don't mean she's slow
There's a flame from her stack and that smoke's a blowin' black as coal
My hometown's a comin' in sight if you think I'm a happy you're right
Six days on the road and I'm a gonna make it home tonight
Credits:
Recorded May 20th 2015 at the Butcher Shoppe, Nashville
Engineer David Ferguson
Tim O'Brien – guitar and vocal
Song notes:
The name Dave Dudley and his hit Six Days On The Road sit squarely in the middle of '60's country music, and it might be the crystal around which formed the mini genre called "Truck Driving" music. Recorded in March of 1963 in Minneapolis for the independent Golden Wing label, the song climbed to number two on the Billboard singles chart that summer. Dudley was born in Spencer WI in 1928, and worked the road for years - mostly on the strength of Six Days On The Road – and recorded over 70 albums. Dudley died at 75 in Staples Lake WI. Dudley's recording is the elemental version of an elemental song.
In 1966, I got my first guitar and started learning folk and British Invasion songs. Soon I started listening to country music on my hometown station WWVA, as well as to the new underground FM sounds coming from a nearby Pittsburgh station. I heard some of Taj Mahal's first records, and then my band-mate Trenny Blum got a copy of Taj's double LP Giant Step/De Old Folks At Home. Giant Step featured electric blues and more, while De Old Folks brought acoustic sounds. That release, a definitive statement of what later came to be called Americana music, was amazing then and still wears well today. Taj included a cookin' version of Six Days On The Road, featuring the legendary Jesse Ed Davis on guitar. Like Dave Dudley, Taj has maintained a steady touring schedule in spite of his small success on the charts, and his influence runs audibly through the threads of modern roots music.
In about 1972 or so, while avoiding class one afternoon at college, I worked up a version of the song, stumbling on a sorta backwards finger picking pattern where the bass notes played by the thumb of the right hand fall on the back beat instead of the on beat. I may have been inspired somewhat by Leo Kottke, another innovator and tireless performer who built his own nitch in American music. In May of this year, I ran into my finger picking college friend, Richard English, who mentioned my version of Six Days On The Road, and a few weeks later I recorded the song as I remembered doing it. I normally use a thumb pick and two metal finger picks for this kind of playing, but here I decided to go with what Albert King call "the meat of the thumb".
| | Catalog | | Buy Link(s) | |
| --- | --- | --- | --- | --- |
| | SOS-40 | The Polling Place | iTunes, Spotify | lyrics + more >> |
| | SOS-39 | Bluegrass Meadow | | lyrics + more >> |
| | SOS-38 | Poor Little Darlin' | Amazon, iTunes | lyrics + more >> |
| | SOS-37 | Sweet Georgia Brown | Amazon, iTunes | lyrics + more >> |
| | SOS-36 | John Henry | Amazon, iTunes | lyrics + more >> |
| | SOS-35 | Greensleeves | Amazon, iTunes | lyrics + more >> |
| | SOS-34 | When Women Get In Power | Amazon, iTunes | lyrics + more >> |
| | SOS-33 | I'll Still Write Your Name In The Sand | iTunes | lyrics + more >> |
| | SOS-32 | Three Thin Dimes | Amazon, iTunes | lyrics + more >> |
| | SOS-31 | The Drunkard's Walk | iTunes | lyrics + more >> |
| | SOS-30 | Mass Rock | Amazon, iTunes | lyrics + more >> |
| | SOS-29 | Money To Burn | Amazon, iTunes | lyrics + more >> |
| | SOS-28 | When Worlds Collide | | lyrics + more >> |
| | SOS-27 | Muswell Hillbilly | Amazon, iTunes | lyrics + more >> |
| | SOS-26 | Bright Sunny South | iTunes | lyrics + more >> |
| | SOS-25 | Origin Of Species | iTunes | lyrics + more >> |
| | SOS-24 | Fair And Tender Ladies | | lyrics + more >> |
| | SOS-23 | The Butterfly | Amazon, iTunes | lyrics + more >> |
| | SOS-22 | I'll Be Your Santa Baby | Amazon, iTunes | lyrics + more >> |
| | SOS-21 | Sporting Nell, My Sweetheart Jan | Amazon, iTunes | lyrics + more >> |
| | SOS-20 | The Quail Song | | lyrics + more >> |
| | SOS-19 | Rock The Cradle | Amazon, iTunes | lyrics + more >> |
| | SOS-18 | There'll Be No Distinction There | Amazon, iTunes | lyrics + more >> |
| | SOS-17 | Brother Can You Spare A Dime? | Amazon, iTunes | lyrics + more >> |
| | SOS-16 | Six Days On The Road | Amazon, iTunes | lyrics + more >> |
| | SOS-15 | Sleepy Eyed Joe | Amazon, iTunes | lyrics + more >> |
| | SOS-14 | At The Ball, That's All | iTunes, Amazon | lyrics + more >> |
| | SOS-13 | Jimmy Brown The Blues Boy | iTunes, Amazon | lyrics + more >> |
| | SOS-12 | Go Down To The Water | iTunes, Amazon | lyrics + more >> |
| | SOS-11 | Keith In A Palm Tree | iTunes, Amazon | lyrics + more >> |
| | SOS-10 | Careless Love | iTunes, Amazon | lyrics + more >> |
| | SOS-09 | The Farmer's Cursed Wife | iTunes, Amazon | lyrics + more >> |
| | SOS-08.1 | My Home Is Across The Blue Ridge Mountains | Amazon, iTunes | lyrics + more >> |
| | SOS-08 | Dance You Hippy Dance | iTunes, Amazon | lyrics + more >> |
| | SOS-07 | Sugar Hill | iTunes, Amazon | lyrics + more >> |
| | SOS-06 | The Tulips On The Table | iTunes, Amazon | lyrics + more >> |
| | SOS-05 | I Wish My Love Was A Red, Red Rose | iTunes, Amazon | lyrics + more >> |
| | SOS-04 | Waiting On Tomorrow | iTunes, Amazon | lyrics + more >> |
| | SOS-03 | Get Up Offa That Thing | iTunes, Amazon | lyrics + more >> |
| | SOS-02 | Ditty Boy Twang | iTunes, Amazon | lyrics + more >> |
| | SOS-01 | Brush My Teeth With Coca-Cola | iTunes, Amazon | lyrics + more >> |