Dance You Hippy Dance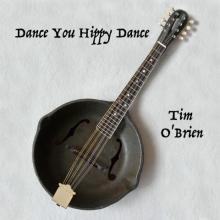 Photo Credits - Tim O'Brien and Jan Fabricius
Camper art by Peter Lague Lawrence, Kansas painted over a 4 day period at the Walnut Valley Bluegrass Festival during the festival in 2008.
Lyrics:
Dance You Hippy Dance by Tim O'Brien and Jesse Lamb ©2013 No Bad Ham Music / ASCAP / administered by Bluewater Music.
Yonder comes a hippy, how you think I know?
See that long hair hangin' down, smell patchouli oil
Chorus:
Dance you hippy dance, dance you hippy dance
Dance you hippy dance, dance you hippy dance
Once I was a hippy back when I was young
I still dance the same way, I still dance in tongues
Chorus
Do you have a hackie sack, are you wearing dreads?
Follow Yonder Mountain? You heard what I said
Chorus
Do you go to Delfest, Hardly Strictly too?
In between is Telluride, bring your hula-hoop
Chorus
Dirk is on the fiddle, Michael's on the flute
Johnny's on the guitar, but where's my hula hoop?
Chorus
I love this little farm girl, she dance the best she can
Through her daddy's wheat field, I call her "Kansas Jan"
Chorus
I knew her for a long time, but now she lives with me
In the town of Nashville, call her "Janessee"
Chorus
(Swing, cha-cha-cha, huckelbuck,
noodle dance, swim to Atlantis now
get up offa that thing, and feel better,
jam)
I dress in a special style, flannel derby weird
I call it "Lumbersexual", grow a big old beard
Chorus
If you're up in Glasgow, here's what they all say
If you like good dancin', look for Molly Mae
Chorus
(Dance in your own style)
Yonder comes a hippy, how you think I know?
See that long hair hangin' down, smell patchouli oil
Chorus
Credits:
Recorded Groundhog Day 2015, Gorbel's Sound, Glasgow Scotland
Jim Neilson engineer
Mixed by David Ferguson at the Butcher Shoppe, Nashville
Dirk Powell – fiddle
Michael McGoldrick – whistle
John Doyle – guitar
Jan Fabricius – mandolin and vocal
Tim O'Brien – banjo, bass and vocal
Dance You Hippy Dance video filmed and edited by Graham Maciver
Song Notes:
I first learned this tune from Dirk Powell as Brown Eyed Rabbit's Gone, with lyrics about that very thing. Twenty or so years later, I was hanging with my Telluride friends the Lamb family, when Jesse Lamb and I hit on the idea of rewriting those words. There's a whole subculture of Deadhead '"spinners", "hippy hoppers", "noodle dancers", and now "hula hoopers" at American bluegrass festivals these days, and the verses have grown (groan) in number since I started singing and playing the song on the circuit. I love to play for dancers and this song is dedicated to them all.
The Video:
I go to Celtic Connections in Glasgow every January to take in the music and to play some myself. On the very last day of the festival, I organized this recording session and video shoot. I didn't know there was a major football match between Glasgow rivals the Celtics and the Rangers that day, and that taxi's would be hard to come by. Somehow, everyone showed up and we were able to record this and shoot the video in all of two hours.
Thanks to everyone that came to play, dance and sing. Fellow Celtic Connections musicians participating include the legendary bassist Danny Thompson, fiddler John McCusker, singer Heidi Talbot, old timey musicians Pharis and Jason Romero, piper Ross Ainslie, banjoist Taylor Ashton of old time band Fish and Bird, fiddler Anna Lindblad of the Swedish folk band Lyy, drummer and producer Frank McDonald of Teenage Fanclub with his wife Ciara MacLaverty, and the fabulous Friel sisters: Anna, Sheila, and Clare on flute, pipes and fiddle. At one point you'll see videographer Graham Maciver on screen. While songwriter Rodney Crowell didn't dance or sing, look close and you'll see him observing from the control room. Also helping pump up the fun quotient were Glasgow guitar maker Jimmy Moon, my brother Jim O'Brien and his wife Diana, Drew Harris, Marin Patenaude, and barefooted and bearded Thirty Tigers record label head David Macias. Special thanks to John McCusker Senior, his wife Bridie, and the younger generation of hippy dancers: Molly Mae and Jessica Rose McCusker, Tess and Hugh Macdonald, and Indigo Romero. Special thanks to Graham Maciver and Jim Neilson for cutting through the madness, and extra special thanks to Declan McCarthy and Donald Shaw for helping with logistics.
| | Catalog | | Buy Link(s) | |
| --- | --- | --- | --- | --- |
| | SOS-40 | The Polling Place | iTunes, Spotify | lyrics + more >> |
| | SOS-39 | Bluegrass Meadow | | lyrics + more >> |
| | SOS-38 | Poor Little Darlin' | Amazon, iTunes | lyrics + more >> |
| | SOS-37 | Sweet Georgia Brown | Amazon, iTunes | lyrics + more >> |
| | SOS-36 | John Henry | Amazon, iTunes | lyrics + more >> |
| | SOS-35 | Greensleeves | Amazon, iTunes | lyrics + more >> |
| | SOS-34 | When Women Get In Power | Amazon, iTunes | lyrics + more >> |
| | SOS-33 | I'll Still Write Your Name In The Sand | iTunes | lyrics + more >> |
| | SOS-32 | Three Thin Dimes | Amazon, iTunes | lyrics + more >> |
| | SOS-31 | The Drunkard's Walk | iTunes | lyrics + more >> |
| | SOS-30 | Mass Rock | Amazon, iTunes | lyrics + more >> |
| | SOS-29 | Money To Burn | Amazon, iTunes | lyrics + more >> |
| | SOS-28 | When Worlds Collide | | lyrics + more >> |
| | SOS-27 | Muswell Hillbilly | Amazon, iTunes | lyrics + more >> |
| | SOS-26 | Bright Sunny South | iTunes | lyrics + more >> |
| | SOS-25 | Origin Of Species | iTunes | lyrics + more >> |
| | SOS-24 | Fair And Tender Ladies | | lyrics + more >> |
| | SOS-23 | The Butterfly | Amazon, iTunes | lyrics + more >> |
| | SOS-22 | I'll Be Your Santa Baby | Amazon, iTunes | lyrics + more >> |
| | SOS-21 | Sporting Nell, My Sweetheart Jan | Amazon, iTunes | lyrics + more >> |
| | SOS-20 | The Quail Song | | lyrics + more >> |
| | SOS-19 | Rock The Cradle | Amazon, iTunes | lyrics + more >> |
| | SOS-18 | There'll Be No Distinction There | Amazon, iTunes | lyrics + more >> |
| | SOS-17 | Brother Can You Spare A Dime? | Amazon, iTunes | lyrics + more >> |
| | SOS-16 | Six Days On The Road | Amazon, iTunes | lyrics + more >> |
| | SOS-15 | Sleepy Eyed Joe | Amazon, iTunes | lyrics + more >> |
| | SOS-14 | At The Ball, That's All | iTunes, Amazon | lyrics + more >> |
| | SOS-13 | Jimmy Brown The Blues Boy | iTunes, Amazon | lyrics + more >> |
| | SOS-12 | Go Down To The Water | iTunes, Amazon | lyrics + more >> |
| | SOS-11 | Keith In A Palm Tree | iTunes, Amazon | lyrics + more >> |
| | SOS-10 | Careless Love | iTunes, Amazon | lyrics + more >> |
| | SOS-09 | The Farmer's Cursed Wife | iTunes, Amazon | lyrics + more >> |
| | SOS-08.1 | My Home Is Across The Blue Ridge Mountains | Amazon, iTunes | lyrics + more >> |
| | SOS-08 | Dance You Hippy Dance | iTunes, Amazon | lyrics + more >> |
| | SOS-07 | Sugar Hill | iTunes, Amazon | lyrics + more >> |
| | SOS-06 | The Tulips On The Table | iTunes, Amazon | lyrics + more >> |
| | SOS-05 | I Wish My Love Was A Red, Red Rose | iTunes, Amazon | lyrics + more >> |
| | SOS-04 | Waiting On Tomorrow | iTunes, Amazon | lyrics + more >> |
| | SOS-03 | Get Up Offa That Thing | iTunes, Amazon | lyrics + more >> |
| | SOS-02 | Ditty Boy Twang | iTunes, Amazon | lyrics + more >> |
| | SOS-01 | Brush My Teeth With Coca-Cola | iTunes, Amazon | lyrics + more >> |