Muswell Hillbilly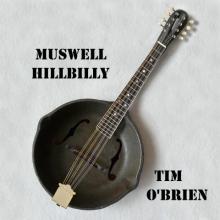 Released on Short Order Sessions - April 15, 2016
Muswell Hillbilly
Lyrics:
Muswell Hillbilly by Ray Davies / DavRay Music Ltd. /PRS / Admin by Sony-ATV Tunes LLC
Well I said goodbye to Rosie Rooke this morning
I'm gonna miss her bloodshot alcoholic eyes
She wore her Sunday hat so she'd impress me
I'm gonna carry her memory 'til the day I die
They move me up to Muswell Hill tomorrow
Photographs and souvenirs are all I've got
They're gonna try to make me change my way of living
But they'll never make me something that I'm not
'Cause I'm a Muswell Hillbilly boy
But my heart lies in old West Virginia
Never seen New Orleans, Oklahoma, Tennessee
Still I dream of the Black Hills that I ain't never seen
They're putting us in little boxes
No character just uniformity
They're trying to build a computerized community
But they'll never make a zombie out of me
They'll try and make me study elocution
Because they say my accent isn't right
They can clear the slums as part of their solution
But they're never gonna kill my cockney pride
'Cause I'm a Muswell Hillbilly boy
But my heart lies in old West Virginia
Though my hills, they're not green
I've seen them in my dreams
Take me back to those black hills
That I ain't never seen
Credits:
Recorded at Darrell Scott's house, fall of 2001.
Engineered and mixed by Miles Wilkinson
Tim O'Brien – vocals, guitar, fiddle
Darrell Scott – acoustic guitar, steel guitar, background vocals
Dennis Crouch – bass
Kenny Malone - drums
Dirk Powell – piano
Andrea Zonn – fiddle, background vocals
Song notes:
Ray Davies is the songwriting hero and front man of British rock band the Kinks. Many of his wonderful songs, Muswell Hillbilly included, cover the quirks of his London working class upbringing. In this song he describes the neighborhood where he grew up and where the Kinks formed in the early 1960's. Producer Jim Pitt, then music director for the Conan O'Brien show, asked me to sing Muswell Hillbilly for a tribute recording called This Is Where I Belong; The Songs of Ray Davies, and I was honored to do so. Other artists covering Davies' songs on the project include Ron Sexsmith, Steve Forbert, Jonathon Richman, Fountains of Wayne, and even Ray Davies himself. The CD was released in November of 2002 on RCA.
During the time of this recording, I often performed with Darrell Scott, Dennis Crouch, Kenny Malone, and Dirk Powell, so it was easy enough for us to assemble at Darrell's home studio, where Darrell and I had earlier recorded our Real Time project. As I remember it, we recorded the basic track, then added background vocals and twin fiddles one day, and mixed a few days later. It was my intention to put the song into a kind of mainstream Nashville format. We had a good time that day and I love the song.
| | Catalog | | Buy Link(s) | |
| --- | --- | --- | --- | --- |
| | SOS-40 | The Polling Place | iTunes, Spotify | lyrics + more >> |
| | SOS-39 | Bluegrass Meadow | | lyrics + more >> |
| | SOS-38 | Poor Little Darlin' | Amazon, iTunes | lyrics + more >> |
| | SOS-37 | Sweet Georgia Brown | Amazon, iTunes | lyrics + more >> |
| | SOS-36 | John Henry | Amazon, iTunes | lyrics + more >> |
| | SOS-35 | Greensleeves | Amazon, iTunes | lyrics + more >> |
| | SOS-34 | When Women Get In Power | Amazon, iTunes | lyrics + more >> |
| | SOS-33 | I'll Still Write Your Name In The Sand | iTunes | lyrics + more >> |
| | SOS-32 | Three Thin Dimes | Amazon, iTunes | lyrics + more >> |
| | SOS-31 | The Drunkard's Walk | iTunes | lyrics + more >> |
| | SOS-30 | Mass Rock | Amazon, iTunes | lyrics + more >> |
| | SOS-29 | Money To Burn | Amazon, iTunes | lyrics + more >> |
| | SOS-28 | When Worlds Collide | | lyrics + more >> |
| | SOS-27 | Muswell Hillbilly | Amazon, iTunes | lyrics + more >> |
| | SOS-26 | Bright Sunny South | iTunes | lyrics + more >> |
| | SOS-25 | Origin Of Species | iTunes | lyrics + more >> |
| | SOS-24 | Fair And Tender Ladies | | lyrics + more >> |
| | SOS-23 | The Butterfly | Amazon, iTunes | lyrics + more >> |
| | SOS-22 | I'll Be Your Santa Baby | Amazon, iTunes | lyrics + more >> |
| | SOS-21 | Sporting Nell, My Sweetheart Jan | Amazon, iTunes | lyrics + more >> |
| | SOS-20 | The Quail Song | | lyrics + more >> |
| | SOS-19 | Rock The Cradle | Amazon, iTunes | lyrics + more >> |
| | SOS-18 | There'll Be No Distinction There | Amazon, iTunes | lyrics + more >> |
| | SOS-17 | Brother Can You Spare A Dime? | Amazon, iTunes | lyrics + more >> |
| | SOS-16 | Six Days On The Road | Amazon, iTunes | lyrics + more >> |
| | SOS-15 | Sleepy Eyed Joe | Amazon, iTunes | lyrics + more >> |
| | SOS-14 | At The Ball, That's All | iTunes, Amazon | lyrics + more >> |
| | SOS-13 | Jimmy Brown The Blues Boy | iTunes, Amazon | lyrics + more >> |
| | SOS-12 | Go Down To The Water | iTunes, Amazon | lyrics + more >> |
| | SOS-11 | Keith In A Palm Tree | iTunes, Amazon | lyrics + more >> |
| | SOS-10 | Careless Love | iTunes, Amazon | lyrics + more >> |
| | SOS-09 | The Farmer's Cursed Wife | iTunes, Amazon | lyrics + more >> |
| | SOS-08.1 | My Home Is Across The Blue Ridge Mountains | Amazon, iTunes | lyrics + more >> |
| | SOS-08 | Dance You Hippy Dance | iTunes, Amazon | lyrics + more >> |
| | SOS-07 | Sugar Hill | iTunes, Amazon | lyrics + more >> |
| | SOS-06 | The Tulips On The Table | iTunes, Amazon | lyrics + more >> |
| | SOS-05 | I Wish My Love Was A Red, Red Rose | iTunes, Amazon | lyrics + more >> |
| | SOS-04 | Waiting On Tomorrow | iTunes, Amazon | lyrics + more >> |
| | SOS-03 | Get Up Offa That Thing | iTunes, Amazon | lyrics + more >> |
| | SOS-02 | Ditty Boy Twang | iTunes, Amazon | lyrics + more >> |
| | SOS-01 | Brush My Teeth With Coca-Cola | iTunes, Amazon | lyrics + more >> |